Top 10 Travel Startups in India
The travel industry has gone through a massive boom over the past 7 years. As Indians have access to greater disposable incomes, more people are packing their bags and heading out to explore exotic destinations.

Indians traditionally used to travel with their families. There has been a massive change in this trend as young solo professionals are taking a greater number of vacations every year to places that are off-the-beaten-track.
And these youth are extremely tech-savvy and heavily use apps and the internet to plan their trips as opposed to word-of-mouth recommendations.

Here's a list of 10 top Indian travel-based start-ups (2018) that are revolutionizing how Indians travel:
Tripoto is one of the largest community of Travelers in the world. You get a chance to share your amazing travel experiences, discover unique trips and travel itineraries by other travelers & connect with travelers from around the world through this website.
They have enabled ease of sharing of credible travel information from around the world with the aim to become the largest source of crowd-sourced travel content in the world.
SeekSherpa is a mobile marketplace connecting travelers and locals over local tours and insights.The company allows locals in top Indian cities and tourist locations like Delhi, Srinagar and Jaipur, to become a "Sherpa" on the app. Sherpas, who can be from any profession, can list experiences that cost less than Rs 3,000 per participant. The company does a background check of the Sherpas and the tours they offer before they are listed.
The Company Thrillophilia deals with adventure-related activities on a pan-India level. Thrillophilia is one of India's biggest online platform for activities and things to do. The website has 8000+ activities listed from 3500+ operators across 200+ cities in India and 15+ countries in Asia. At Thrillophollia the team explores the best opportunities available for travellers. They handpick the most unique, unknown & local experiences from authentic operators.
One very interesting feature of the website is the "Adventure Bible" , which is a link that that has a long list of explored and unexplored adventure destinations in the country. This information is shared free of cost with users.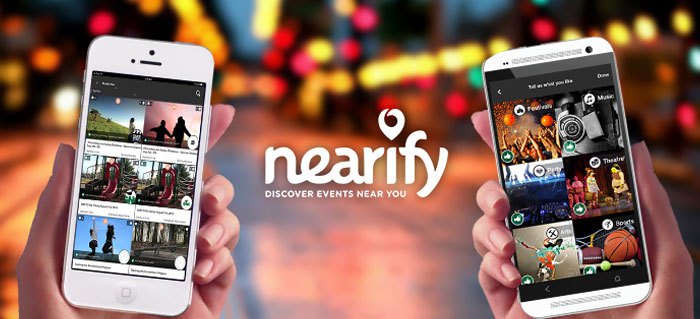 It can be an overwhelming feeling to land up in a city and then figure out what to do. This is made worse especially if you don't know absolutely anybody in that city. If that's true in your case, we suggest you download Nearify immediately.
Founded in 2012, the Nearify app provides users with information on events that are happening around them. Just key in the name of your city and discover meet-ups, workshops, music concerts and other events happening right in your vicinity.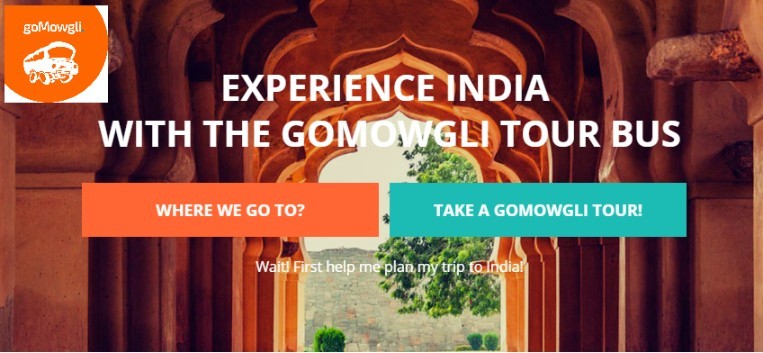 The concept of hop-on-hop-off buses is very common in the West. What this does is allows you to jump on a bus and get off at a destination of your choice without having to be bound by fixed plans or complex reservations.
The travel start-upgoMowgli has brought this concept to India now. The company has a fleet of buses across different states and you can buy a pass for a fixed number of days (e.g. 7 days or 21 days).
Once that's done, all you need to do is contact goMowgli and they'll tell you the location of your nearest bus. Once you're on the bus, just hop off at whatever destination catches your fancy!
Tripvillas is a website that allows travelers to book Holiday Homes and Homestays instead of Hotels and Resorts. Travelers get to stay in large spacious family homes in some of the most beautiful places in the world. The website was founded in late 2009 by Roshan D'Silva when looking for ways to generate additional income from Coffee Plantations owned by his family. Inspired by Craigslist, Roshan set out to create a simple website where owners of private homes could create a simple profile for their property and then correspond with like-minded families who would be interested in staying in their homes as an alternative to hotels.

Foreign exchange is an important component especially when you're planning that big foreign vacation. It is not always easy purchasing forex due to the hassle in finding the best exchange rates.
Moreover, purchasing forex means finding a reliable money changer first and then lugging all of your documentation to their office only to find out that the rate they offer is far from good.
ExTravelMoney works with forex dealers across the country to bring you the best available exchange rate in the market for that day. All you need to do is login to the website, state your forex requirement and this Indian start-up will connect you to your nearest forex dealer.
The incredible part is that once you make a request, the rates are locked and you are able to purchase your forex without any worry of prices going up.
Beyond Travel is a Bangalore based startup and has been founded by Vikram Ahuja last year. The application offers more than 100 unforgettable travel experiences from 40 countries across the globe. One can see various travel experiences varying from wildlife adventures, houseboat explorations, Himalayan Treks , deep-sea diving in etc.
The startup provides individuals with packages that cater to all sets of individuals. These packages range from 50,000 to 1.5 lakhs.
They combine the power of mobile and travel to deliver superior consumer experience in terms of local content once your booking is confirmed. Trip38 is a mobile-first travel technology solutions provider aiming to redefine how consumers explore the destination. Their solution would work anywhere in the world as they provide real-time local content irrespective of how and where the booking is done. They have a presence in the US with their product development being done at Bangalore, India.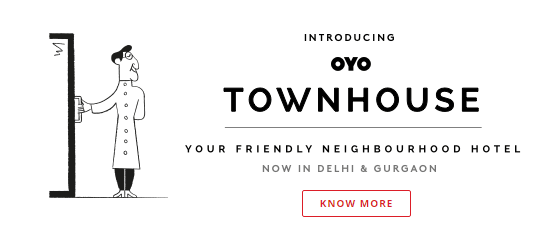 This Indian travel start-up has almost become a household name now.Gone are the days of overpaying for hotels and not getting the promised quality for the price you pay.
Oyo Rooms works together with existing hotels and offers vacant rooms for a cheaper price to their customers. Over the past couple of years, they have even invested in their own properties which start at a nominal price of ₹999 and there's also a segment called Oyo Premium which caters to those that want a more-than-basic experience.
The best part is that most Oyo Room properties are located in the prime areas of the city thus ensuring that you are always close to the best sightseeing and dining options.
Founded by 21-year-old RiteshAgarwal, Oyo Rooms has been at the forefront of receiving venture capital investment in the travel-based start-up space in India. Earlier in 2016, the company snapped an investment of $90 million from Japanese giant Softbank.
If you need help with marketing of your travel website then check our Digital Marketing Agency in India.